By Patrick Phillips
(Originally published in HBMA Magazine – November 2013)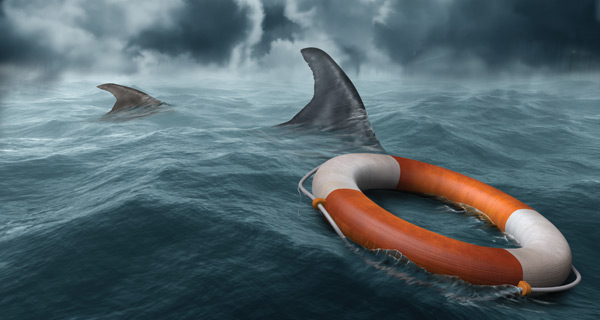 The healthcare industry is facing a state of complete disorder and confusion: Uncertainty surrounding the implementation of the Affordable Care Act, the looming switch to ICD-10, EHR and "meaningful use" deadlines, hospital acquisitions of physician practices, new HIPAA rules, and Health Insurance Exchanges… the list goes on. It seems like a challenging time for medical billing companies – and it is.
The good news is that not only can you prosper, you can bring hope and financial stability to struggling practices and salvage some that would otherwise collapse and shut down (or get swallowed up by a hospital or other acquisition entity). How can you assure your and your clients' continued prosperity and growth?
Focus on becoming a full-service revenue cycle management company.
In today's dynamic marketplace, billing companies that do not keep up with the constant changes will be left in the dust by companies that do. You must not only stay current with what is happening in the industry, you need to make alliances with other companies that can provide services to your clients that will help them solve cash-flow challenges beyond just their medical billing. The more services you can offer to your clients, the more you will be perceived as "the expert" who can solve their cash flow problems.
A brief review of the latest issue of Billing will introduce you to vendors that can be valuable to you in assisting your clients with medical coding questions, HIPAA compliance, EHR Meaningful Use attestation, online document management, patient portals, integrated payment channels, patient collections, and other revenue cycle issues. Do not forget that HBMA conferences will introduce you to technology partners that can help you keep up with changes in this dynamic industry.
Make sure you are using a billing system that is fully integrated with an EHR system.
Many outdated, server-based billing systems are trying to patch together a practice management system with one of the new electronic health record systems designed by a different company or on a different platform. The company that developed the practice management (PM) system creates an interface with an EHR system developed by another company. Chaos generally ensues.
If this is the case with your PM system, you are only asking for headaches and a possible loss of clientele. EHR companies are dropping by the wayside every day. Some of them are also server-based. Trying to get them to work together with billing software is like using "bubble gum and bailing wire" and will only lead to ongoing issues in your company. Two different companies, with two groups of programmers, trying to keep all the different parts of both systems running smoothly is almost impossible and can lead to turmoil in your company.
As painful as it may seem now, it may be a good idea to begin looking for a billing system that is totally integrated with an EHR system. That means that it was designed from the ground up by the same programmers in the same company. There are such systems available, and most of them are cloud-based (accessed securely 24/7 through a browser via the Internet).
Anything less than total integration of the two systems could be a disaster waiting to happen. Start your research now and find a system that will take you into the future, especially with any new clients you bring on. And, as part of your due diligence, make sure there is a way to import the data from your current system into the new system (at least the patient demographics). Then, begin to educate your current clients on why they need to start using an EHR, if they are not already, and why they might need to use a system that is fully integrated with your billing system.
Look for a system that has a way to electronically communicate with insurance company databases. You need one that checks for eligibility and automatically imports the patient data directly from the insurance company's database to create new patient charts. This will save you hours of data input and will help you keep employee costs under control. It will also prevent you from submitting claims that are sure to be rejected because the patient was not eligible for the service and it will keep the practice from spending time seeing patients that insurances will not cover. This will increase your revenue for that practice and will eliminate a large number of claim rejections as well.
Keep up with changes in the industry.
I can predict the success you are going to have in your business – and in life in general – if you will tell me just two things: the people you associate with and the books (and periodicals) that you read. Do not get bogged down in the details of your billing business. You need to set aside time to attend industry conferences at least once a year and to read industry newsletters and books.
The person who does not read is no better off than the person who cannot read, so set aside time each week to read about our industry and keep up with the constant changes. Change is what life itself is based on, and if you are willing to change along with the industry, you and your clients will prosper.
Do not assume you will have your current clients forever.
You won't. Things change in medical practices: staff turnover, new policies and procedures, new government rules and regulations, competition, updated technology, and the marketplace itself. All these things can cause you to lose a client from time to time. You must always be marketing.
Whether you realize it or not, your competition in this industry is not just other medical billing companies. The practice itself is your biggest competition. All it would take is for a new office manager to come into one of your practices and decide that they would rather not outsource their billing: they think they can do it themselves more efficiently and more economically. You must keep reselling your clients on your efficiencies and on your cost savings versus doing the billing themselves internally. Provide them with revenue reports that delineate what percentage of billed dollars (expected) are actually being collected. Show them you are the expert in this industry by producing and providing to them a professional newsletter with articles that show that you keep up with the changes in the industry. HBMA has a newsletter you can purchase and tailor with your company logo (www.hbma.org).
Take the practice administrator (or the doctor) to lunch from time to time and show them printed reports that illustrate the revenue collections from both insurance providers and patients. Hold "Lunch 'n Learns" on a regular basis with your clients to bring them up to date on what is happening in the medical industry. Position yourself as the expert. People want to do business with "the expert" in every field.
When you buy a home, you do not want the new real estate agent: you want the guy or gal who has sold 100+ homes. When you look for a CPA, you do not want one who just hung out his or her shingle: you search for one who pays less than double digits of their own taxes and has a number of clients who they service. The same is true of a doctor's office. They want to feel that they are dealing with the company that can bring in every last dime that is due to the practice.
Continue to network with other business people in the community and join your local BNI group or chamber of commerce. Get out once a week and let people know you can solve the cash crunch for doctors and help them build their practices through your contacts.
Set up an automated way of keeping in touch with everyone you come in contact with who is a prospective client. Let them know that you are the only company that they should do business with. When it comes time for them to decide to outsource their billing, you are the only choice that makes sense. People do not buy when you are ready to sell – they buy when they are feeling the pain. Be at the top of their list when they decide it is time for change.
Remind your current doctors and office administrators that you are looking to build your business. Assuming you have done a good job for them, ask them for a referral. You would be surprised as to how many billing company owners never ask their clients for referrals. Do not just ask for the name of someone. Ask your client to pick up the phone and call the other doctor or office administrator and tell them how pleased they are with your billing service and that they think it would be in their interest to meet with you.
You can shrivel up and die in this ever-changing industry, or you can make the choice to grow and prosper, starting right now!